Follow these steps to support the initiative:
Log in to your Inyova app on your cell phone
On your homescreen, in the section "News for you" click on the initiative banner "Stop greenwashing ads" (or go to the Impact section)
Then click "Take action as a shareholder" and confirm your support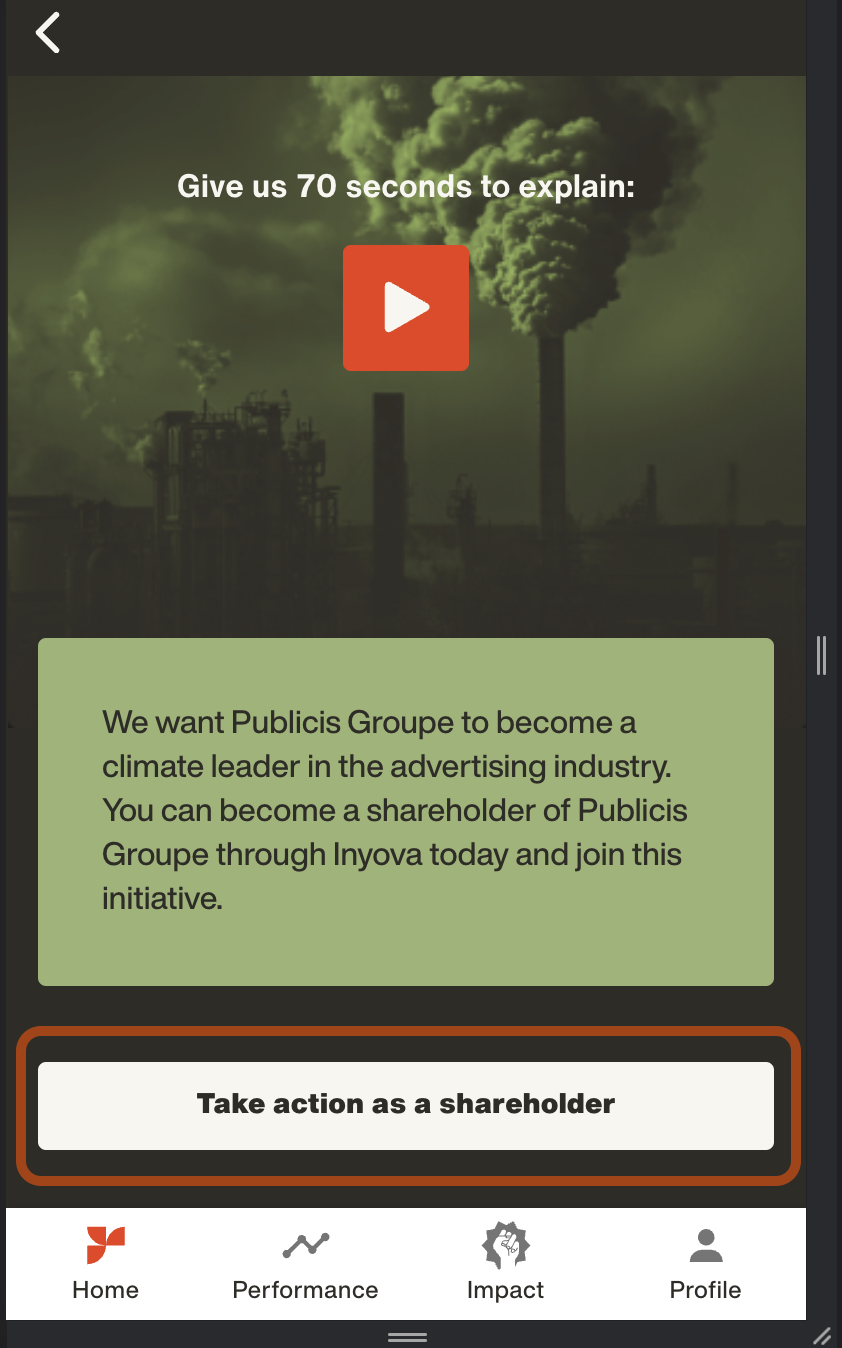 What does it mean to support this initiative?
The power of Inyova comes from the investors we represent – from you.
By supporting this initiative, we will add you to the number of shareholders we represent when engaging with Publicis.
This means for now that we'll count you amongst the number of investors we represent in the official letter to Publicis.
Depending on the response, in later steps, we might represent you as part of our collective investor community in the annual general meeting of Publicis, e.g. by exercising your voting rights.
What if I don't have Publicis stocks yet?
This is not a problem. As part of this initiative, you have the opportunity to become Publicis shareholder. Simply follow the buttons to support the initiative.